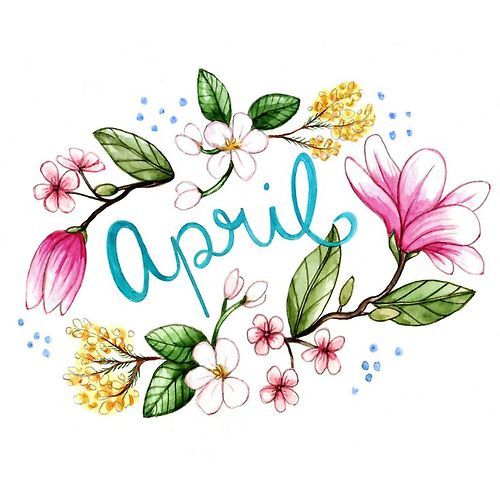 Howdy, Spirits Superstars! Summer's on its way, and you know what that means… TOUR SEASON!!! Already we've had around 3,000 people tour the distillery this year, and we have a feeling that number is going to climb even higher once warm weather stays for good. Going full speed ahead in preparation, there are a lot of exciting projects in the works for the coming months. We're pumping those beautiful barrels full of bourbon, cleaning up what used to be the pavilion to make way for the new event space, and showing Kansas City and beyond what we have to offer as the oldest (and coolest) distillery in town. And so begins our April newsletter. Let's take a look at what's happening here at Holladay!
---
Feast Magazine – Midwest
Each Spring, Feast Magazine asks fans to vote for their favorite chefs, restaurants, bars, and (here's where we come in) their favorite distillery. This year, you're allowed to vote once a day per category. Help us make it to the top of the list, and set a daily reminder to vote for the Holladay Distillery! You can cast your vote HERE.
---
Tequila Rose is Having its Moment!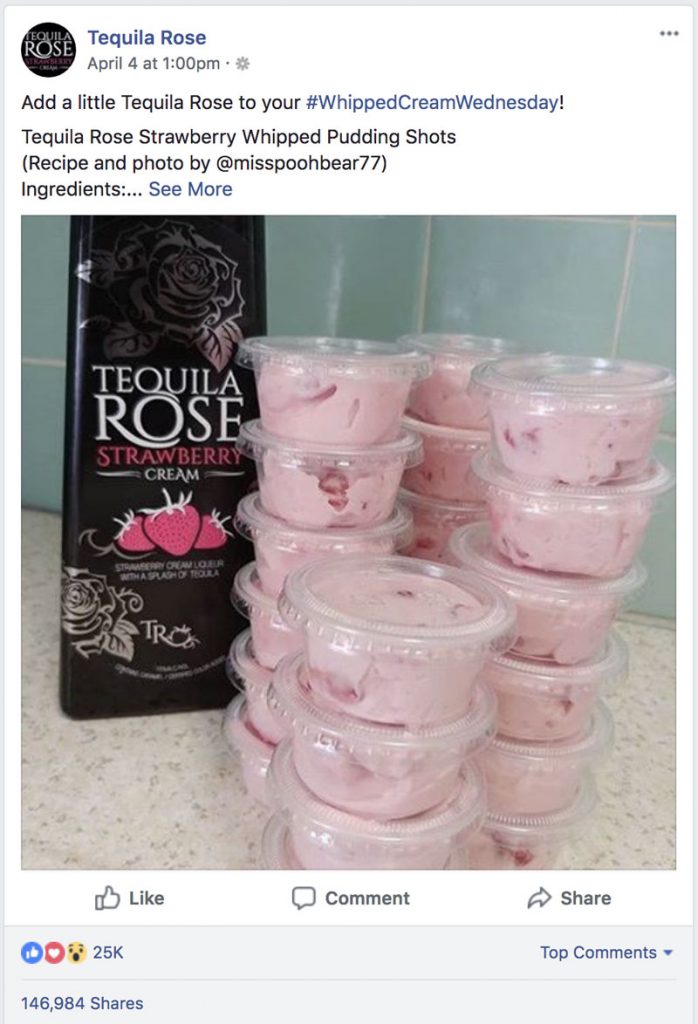 Last week, this recipe for Tequila Rose Strawberry Whipped Pudding Shots blew up on social media, shared by fans over 150,000 times with a reach of almost 15 million (and counting). The recipe's creator posted it on Instagram, and after we shared it on our own channels it went completely viral. The post even caught the attention of many popular news sites, including OK!, Cosmopolitan, and Pretty 52, highlighting Tequila Rose as "the summer drink we all need in our lives." Now it's only a matter of time before Tequila Rose makes another social splash.
The Tequila Rose Website has a New Look!
All of the Tequila Rose love on social media couldn't have come at a better time. Now, when fans visit, they'll see a new and improved dashboard complete with updated design, copy, and recipe photos. See for yourself.
---
Five Farms is the Highest Scoring Irish Cream Liqueur in History
Our newest brand Five Farms has been awarded the Chairman's Trophy at the 2018 Ultimate Spirits Challenge, the premier spirits competition in the world. The brand received a score of 97 and the accolades "Extraordinary, Ultimate Recommendation." This is the highest score that an Irish Cream Liqueur has ever been awarded at this prestigious competition, and we couldn't be more excited!
Not only is Five Farms raking in the points, the Irish Cream has also had smashing success in the markets, with an impressive reorder rate of 40%. The word on the street is that everyone who tries the product loves it. Just ask all of these fine Facebookers: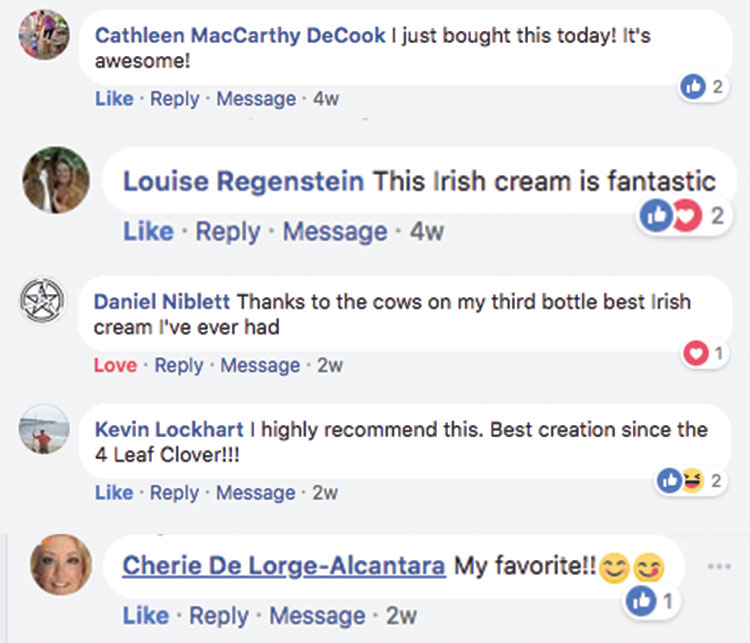 We could go on, but it's time to turn the attention to 360!
---
What's Green, Clean, and About to Hit Flavored Vodka Scene?!
Our most recent addition to the 360 line: 360 Lime! 360 Lime will hit the shelves in May and is sure to be the new main squeeze at any bar. Vibrant and refreshing, 360 Lime takes the crisp taste of lime and freshens it up with a burst of sweet. Here's a behind-the-scenes look look at the bottling and labeling of our newest flavor:
360 Lime Bottling from McCormick Distilling on Vimeo.
---
West Platte Elementary Career Fair
Two of our own ventured to the West Platte Elementary School last Friday for the 5th-grade career fair. Sandwiched between the local firemen and a Southwest Airline Pilot, Jessie Cook (Innovation and Quality Manager) and Paige Lockhart (Communications Assistant) discussed how to make Raspberry Filled Chocolate Covered Donut Flavored Water and the process of marketing the finished product to consumers. It was a healthy mix of sugar, science, and creativity! Here are some photos of the fun day: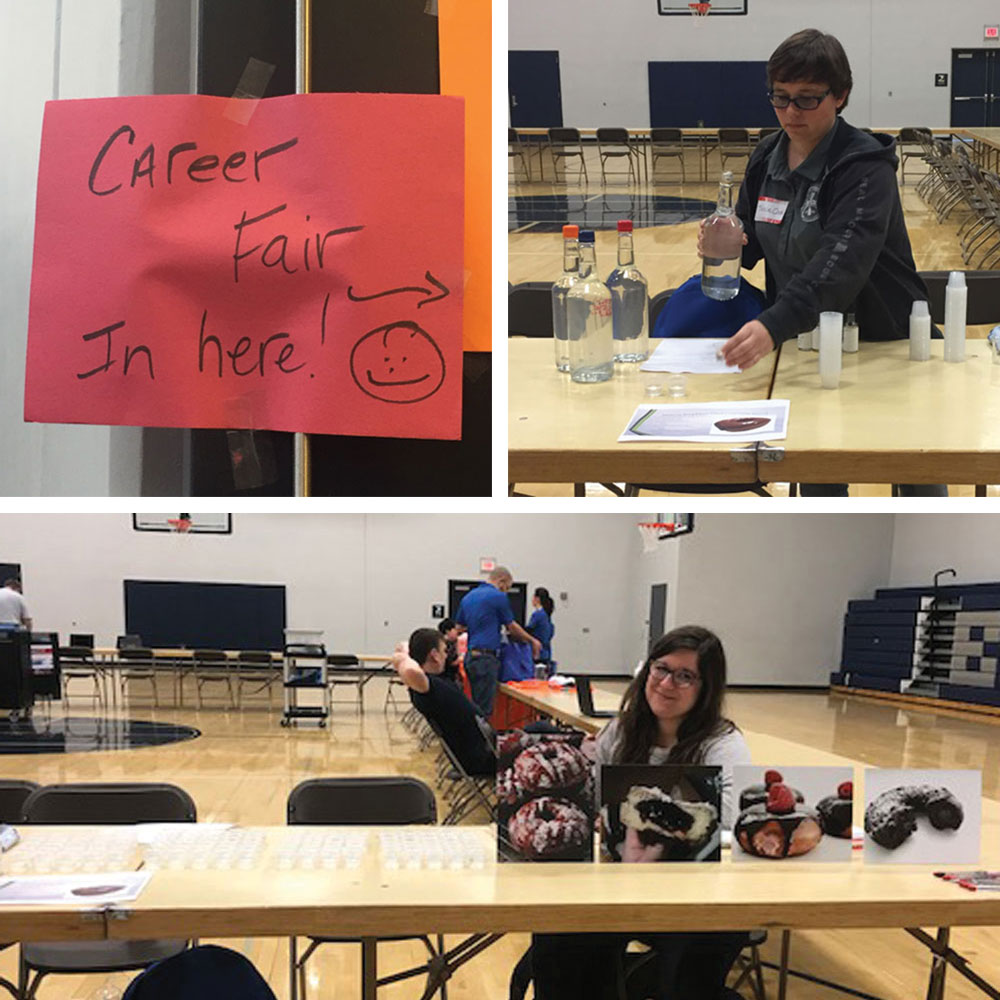 ---
Employee Spotlight – Matt Marlatt
Tour season is almost in full swing, so for this month's employee spotlight, we decided to shine the bright lights on one of our tour guides, Matt Marlatt. Matt has been at the distillery for two years and has loved every minute of it. As one of our team leads, he dedicates his time to making sure things run smoothly. He educates visitors on our brands, maintains a tight tour schedule, and talks history with the guests.
Before becoming a full-time employee, Matt worked part-time as an intern while he finished earning his degree at Benedectine College in Atchison, KS. He says the transition and his time at the Welcome Center have been "nothing but great." As for the Tours and Hospitality team, he describes the crew as a tight-knit group of friends. "It's more of a community," he says. "You don't only work with these people. You care about them, and you know what goes on in their daily lives."
For Matt, it's not only the people he works with that make the job great but also the work itself. He is impatiently anticipating the arrival of our Holladay bourbon, which went into the Barrel Warehouse right around the time of his hire date. "All the things we talk about on tours and all the things we learn," he says, "you get to touch, feel, and taste it." It's the tactile, process-driven elements of his job that make the line of work so exciting for him.
Matt strives to be as fluent in McCormick's historical background as he possibly can so that he can better play to guests' particular interests. He loves building upon his already existing knowledge of the spirits industry. While visitors have their own favorite tour stops, Matt's interest lies in the barrel warehouse. To him, so much of that building is a mystery, and "no barrel tastes the same."
---
Upcoming Events
Chippin' Dippin' & Margarita Sippin'!
Thursday, May 3rd 5:30 – 7:30 pm
Taco 'bout a fiesta! Join us two days before Cinco de Mayo for a fundraiser promoting local Weston community initiatives. Donations are welcome. Free taco bar participation is encouraged. Cocktails are $5, and all proceeds from food and beverage purchases will benefit upcoming community projects.
---
Lantern's Activate! Night Tours Return!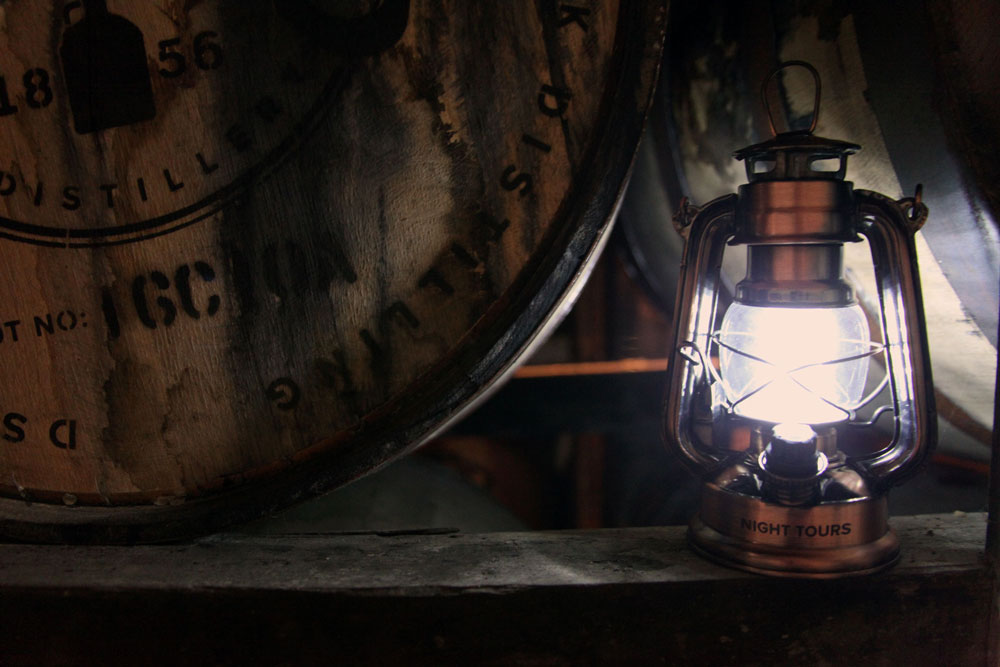 That's right, night tours are back! And, in celebration of Cinco de Mayo, we're having our first ever "Tequila Time Night Tour" on Saturday, May 5th. This special night tour will include a sampling of four premium tequilas along with a crash course on how tequila is made and what sets it apart from other spirits. The premium tequilas will be paired with authentic Mexican bites, and dessert will be served.
The first Bourbon Night Tour of the year is scheduled for Saturday, May 19th.
---
Featured Cocktail
With all this talk of Cinco de Mayo, only one cocktail video seemed fitting for this month: The Strawberry BananaRita. This lovely margarita uses not one, but two of our brands, Tequila Rose and Hussong's. Watch and learn:
Tequila Rose presents Strawberry BananaRita from McCormick Distilling on Vimeo.
---
April Birthdays – Happy Birthday to You!