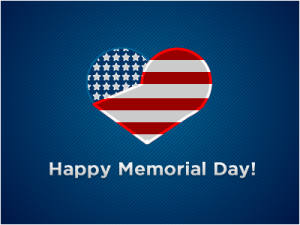 Happy Memorial Day weekend, Brave Bourbon-ites! The sun is shining, the humidity is causing bad hair days, and the bald eagle has landed on Warehouse C. Seriously, did you get a glimpse of the majestic animal earlier this week? If not, don't worry, we got pictures!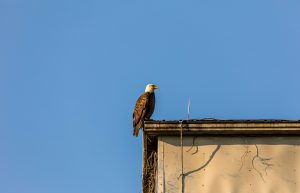 That's right. Like friends and fans of the distillery, the National Bird knows that something truly special is happening inside that barrel warehouse, the aging of Real Missouri Bourbon. And that's only the half of it. Inching into the blazing summer season, we already have so many exciting projects in the works. Let's take a look at what we've accomplished in the spring and what we can look forward to in the coming months.
---
Udderly Amazing
Next week we'll be saying hello to our newest McCormick employees. And by employees, we mean cows. A herd of Cattle will make their new home and roam on the pasture adjacent to the Welcome Center, and guests to the distillery will be able to witness wildlife from our patio. In staying true to our eco-friendly initiatives, the herd will graze on our spent grain, making sure no product goes to waste. The only question is… what will we name them?
Website Updates
Moooove over old websites, it's time for some home(page) improvement!
Two of our websites underwent facelifts recently: Tequila Rose and Holladay
Both sites were given new life with updated art, copy, and functionality, but why let us describe it to you when you can just take a look for yourself?!
New Tequila Rose Label
The websites aren't the only thing with a fresh new look. Just this week, Tequila Rose announced its latest innovation, a temperature-sensitive thermochromatic label featuring roses that change color from silver to bright pink when the Tequila Rose is chilled to drinking perfection. So, now we can say with confidence: when it's pink, it's ready to drink! Not only is this a WOW factor for fans of the product, but it's a functional feature that will ensure customers get the best-tasting sip each and every time.
This new label couldn't have come at a more perfect time. This summer, pink drinks are all the rage, and Tequila Rose is one of the main influencers in this group. In the UK market especially, Tequila Rose and and other pink drinks are rising in popularity due to their photo-worthy color and appealing taste. Just check out the amazing photos taken at the recent Paint it Pink Tequila Rose campaign in Brighton.
Rock On! Crossroads Partnership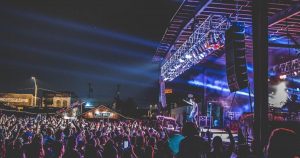 We've entered into an exciting new partnership with Crossroads KC, a popular outdoor concert venue in the heart of Kansas City. They already have an impressive list of concerts coming up, with more soon to be announced. Check out the line-up here, and look for 360 Vodka and our other premium brands there!
We'll be doing lots of fun ticket giveaways and Crossroads promos in the coming months in an effort to raise brand awareness and increase KC community involvement. The music scene is bumpin', and our brands are rockin' along with it.
Taco 'Bout a lot of Money
Remember the McCormick on Main taco bar we mentioned in April's Newsletter? Well, it was a smashing success that raised $1,500 to be used for local Weston community improvement. If you missed it, no sweat! Join us at MoM on June 14th for the Taco Block Party on Thomas Street. Again, all proceeds and donations will go towards more community projects.
Father's Day
Another upcoming event to keep on the radar is the Father's Day tour special. On June 14th, the Welcome Center will be serving BBQ Bloody Mary's and offering half-price tours for dads.
Browne's Irish Street Fair
We're rolling out Five Farms to many more states in the summer, and already, in a short span of seven months, Five Farms has left quite a mark on Kansas City. The local love for this product is catching on fast, and the folks at Browne's Irish Market have been champions of the brand since the beginning.
This weekend, Browne's will say goodbye to The Elders, the successful six-piece Irish American Folk band from Kansas City that is retiring this year. Sponsored by Five Farms, this farewell appearance will include a performance along with Irish dancers, an Irish Whiskey Tent, food trucks, Reuben sandwiches, and, of course, Five Farms tastings. Portions of the proceeds for this event go to local non-profits Embrace Kansas City, Saint Patrick's Day Parade, VFW, Our Lady of Perpetual Help Redemptorist Church, The Irish Center of Kansas City, and more. Find event details HERE.
International News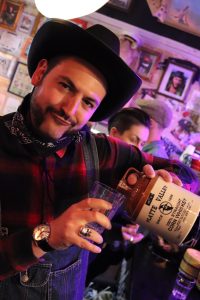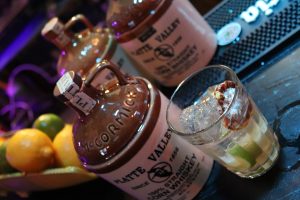 Indie Brands, the UK importer for Platte Valley, recreated a backwoods bar at Marwood Bar in the seaside resort of Brighton. The Marwood has been voted Brighton's best independent bar for two years running, and the establishment devoted an evening to listening to bluegrass music and mixing cocktails and shooters made exclusively with Platte Valley Moonshine. Here we can see Indie brands representative, Alberto Ladu, dressed to the theme!
Employee Spotlight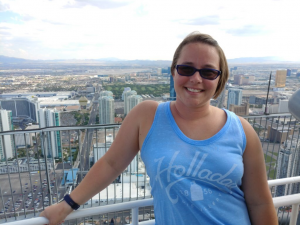 Many of you have met Jessie Cook, McCormick's Innovation and Quality Manager. She can usually be found in the rock office experimenting with new flavors or making sure there's enough candy to go around during one of her many product tastings. Jessie came to us six years ago. A Weston native, she was already familiar with McCormick, and when her friend told her about an open position that would put her biology and chemistry degrees to good use, she happily applied. Previously, she worked as a Researcher at The Stower's Institute, where she studied lizards, yeast, and cloning. "When I came to McCormick, I was happy for the change," she says. "I found more work-life balance at the distillery and had the freedom to be creative."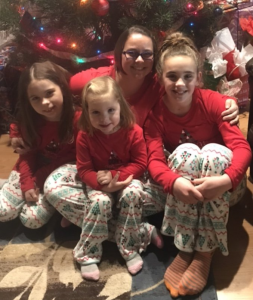 A lot of mixing and matching goes into the flavor-making process, and Jessie enjoys herself every step of the way. "I love what I do," she says. "I especially love researching new flavors and finding different ways to mix them." Every time Jessie spots one of her finished products on a store shelf, she feels an immense sense of pride. Her personal favorites include the new 360 Lime, Triple Crown Butterscotch, and 360 Mango.
On weekends, Jessie spends quality time with her three daughters, four dogs, and other family members in the area. She has a knack for home improvement projects and mastering DIY Tutorials. "I like to watch YouTube tutorials and do things I've never done before," she says. "I took my dryer apart, fixed it, and put it back together, and then I did the same with my lawn mower just last week." Other projects she's mastered include pallet walls, fences, and interior upkeep. Whether she's mixing it up in the lab or getting her hands dirty at home, Jessie seems to always find a way to have fun with it.
May Birthdays
Happy birthday to all you lovely humans born in the month of May!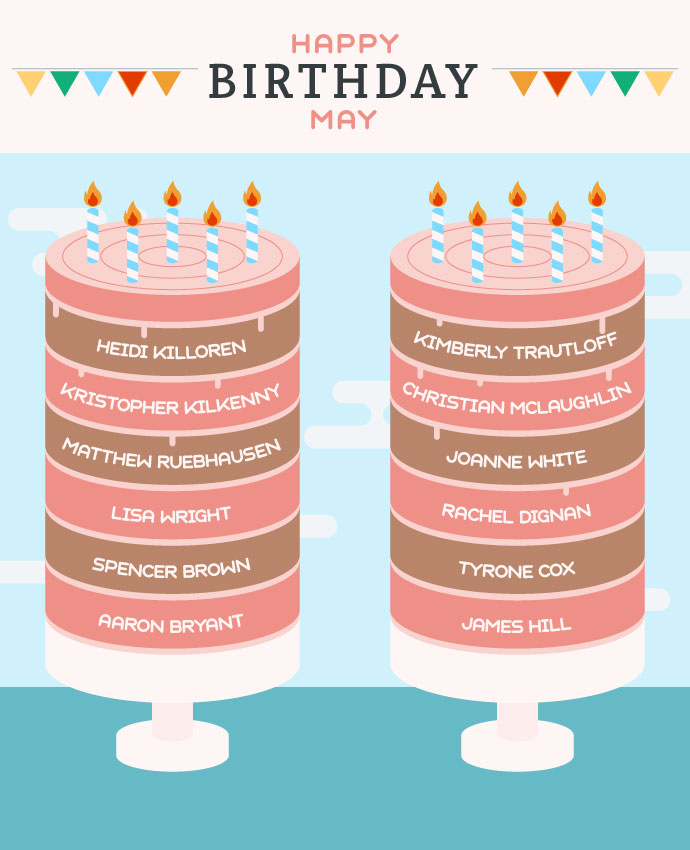 Baby Bella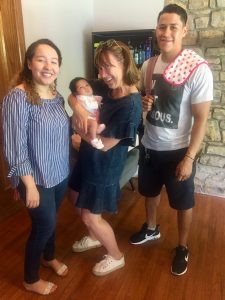 The marketing department has an exciting new edition, a beautiful baby girl with a full head of hair!

Gaby Ferndandez recently dropped by the office with baby Bella and introduced her little one to her workspace. There were smiles, wide-eyed stares, and an overload of cuteness. Take, for example, this photo with the family (and Peggy!)
---
That's all for this month! Don't forget that Monday, May 28, is a company holiday for Memorial Day. Enjoy the day off and celebrate the start of summer, but please take some time on that day to remember those in your life who have served and to and honor the brave men and women who have sacrificed their lives for our country.