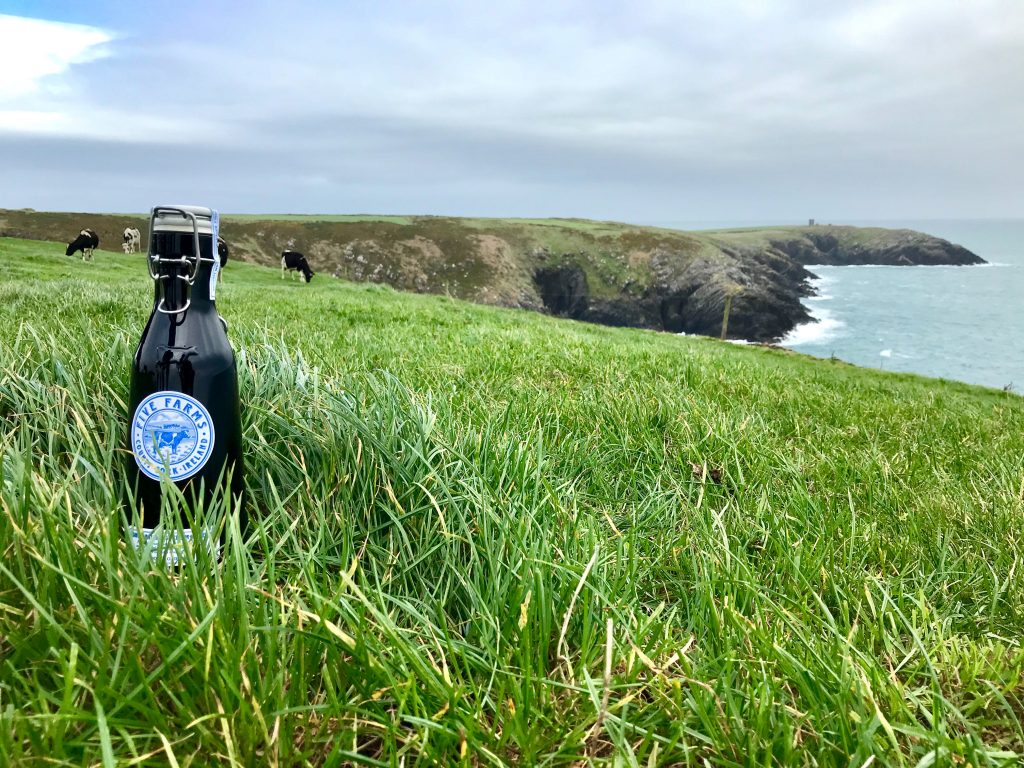 Hello everyone! It's been a busy fall! So busy, in fact, that we're way behind on our McCormick Monthly, so here's some of the biggest news from the last few months. Wishing everyone a wonderful holiday season and we'll be back on track with a monthly version of the newsletter in January!
FIVE FARMS
The biggest news is of course the release of our newest premium brand, Five Farms! This super-premium Irish cream liqueur is made in County Cork, Ireland, using the freshest dairy cream gathered from five family-owned farms that go back as many as four and five generations. It's combined with premium triple-distilled Irish Whiskey and contains a higher whiskey content than any other brand on the market.
It's available now at the Welcome Center and McCormick on Main and at select retailers throughout Kansas City, and will be more widely available in St. Louis and other parts of Missouri in January before launching nationally over the course of 2018.
The local launch of this brand has been very successful! The first shipment of cases sold out and we had to rush another delivery to have it here in time for people to get it for the holidays. The Kansas City Star named it one of the best holiday gifts for cocktail lovers, and our own Jordan Germano was featured on KCTV5's Better Kansas City in a segment promoting the new Irish Cream in town! You can watch it here if you missed it live: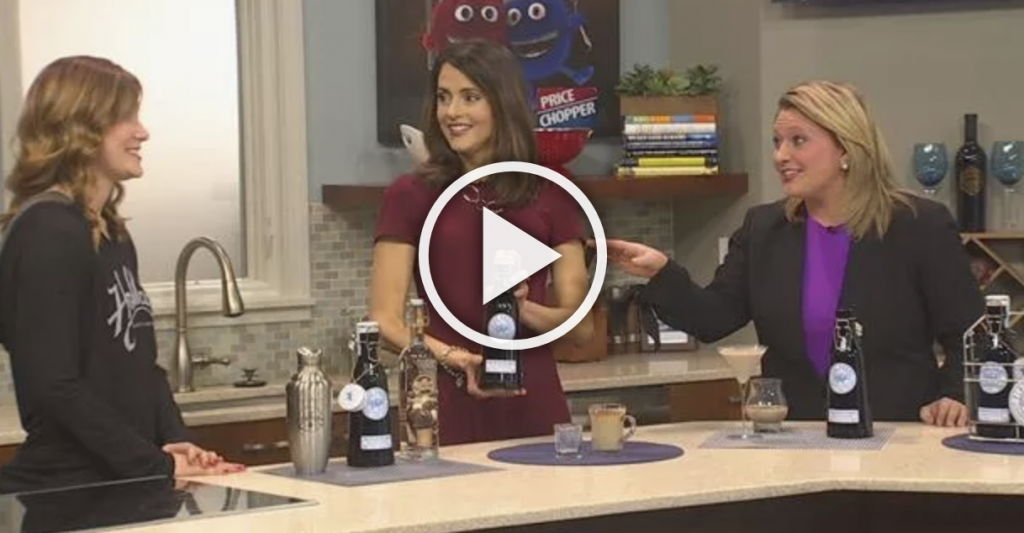 FALL BIRTHDAYS
Happy Belated to our colleagues who celebrated birthdays this fall!
October:
Jay Martinez
Jason Cohorst
Jeff Donaldson
Shelly Evans
Deborah Carl
Julie Kocour
Sandra Taylor
Tina Huffman
Michael Ashcraft
Kristine Knowles
Daniel Lankford
Jessie Cook
Molly Howell
Barbara Fulk
Derek Ray
November:
Matthew Marlatt
Chris Fernandez
Dianna Downing
Donna Geritz
Tyler French
David Witter
Mark Jackson
Jordan Scott
Dustin Ohlensehlen
Tucker Ford
Mark Carter
Joseph Newberry
Tammy Dotson
Gail Sanders
Wilma Smith
And a very Happy Holiday Birthday to all of our December birthdays:
Joell Aguilera
Tracy Large
Lou Suffredini
Rebecca Reese
Melissa Hatfield
Allan Hundley
Burrell Handy
Veronica Humes
Kristen Schimmel
Patrick Fee and Gary Fortney (both actual Christmas babies!)
Paige Lockhart
Noelle Hale
Brendan Smith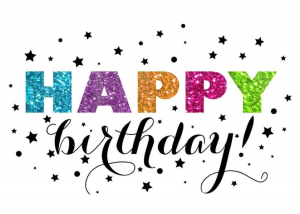 Finally, Happy Milestone Anniversaries to the following employees, who all celebrated decades with the company in November. Congratulations to all and thanks for your commitment to McCormick!
Beau Hannifin – 10 Years
Veronica Humes – 10 Years
Randy GrandPre – 30 Years
Patty Oylear – 40 Years
EMPLOYEE SPOTLIGHT
Did you know we have a father-son team working at the distillery? Dennis Cohorst is fast approaching his own milestone 40th anniversary, having joined the company in 1980. His son, Jason Cohorst, came on board in 2005. Together, they keep the bourbon-aging process running smoothly.
Dennis and Jason wake up early in the morning and load barrels into the rickhouse, positioning each charred-oak barrel carefully in rows, one on top of the other, where the bourbon will stay for the next three to four years.
Storing the barrels is no easy feat. "It only takes one day to wear in a new pair of gloves," laughs Dennis. The first thing they do is transport the barrels up the hill to the rickhouse, where Dennis rolls them into a large, wooden elevator and sends them up to Jason for unloading. Then they have to work together to position them just right. They use a clock-rotation measuring system so that the bung, or hole at the top of each barrel, faces upward, preventing leaks.
The rebirth of bourbon at the Holladay Distillery after a 30-year hiatus is one of the most significant changes at McCormick in the last several years, and Dennis and Jason are central to this operation. Thanks for all that you do to help age our bourbon to perfection!
INTERNATIONAL NEWS
Our international team is working hard promoting our brands in countries all over the world, and they are seeing incredible success, with both Tequila Rose and Broker's Gin in particular. We promise to bring you more global news in the year ahead! But we encourage you to be sure to follow these brands on social media if you don't already so that you can see what is being posted by our international fans, from custom bartender-created Broker's cocktails to beautiful pictures of Tequila Rose parties like this "Sugar Factory Shangri-La" in the Philippines.
MCCORMICK HOLIDAYS
Thanks to all who participated in the Christmas Cheer giving opportunities. With your generosity, we raised over $500 in cash donations and grocery store gift card to benefit Hillcrest Ministries of Platte County.
Those who gathered for the small holiday event also collected over 70 gifts to be donated to children served by CASA of Kansas City. Thank you! And a special shout-out to the crazy kids from the marketing team who showed up in their best Christmas finery. We love an employee in a reindeer suit!
HOLIDAY COCKTAILS
Whether you're entertaining over the holidays or just need something special to leave out with those cookies for Santa, we have some suggestions for you!
Phil Kizziar came up with a tasty Winter Wassail Cocktail that is easy to make and super delicious: 5oz Wassail (store-bought or homemade), 2.5oz 360 Red Delicious Apple, mix and pour over ice and then top with Ginger Beer. Santa might ask for a refill!
You can also mix up a batch of Jingle Juice to go with your holiday cheer:

SEE YOU IN THE NEW YEAR!
Wishing everyone a happy and safe holiday season! Just a reminder that the company is closed on December 25, 26, and 27, and then again on January 1. We hope you enjoy your time off and we wish you and your families a joyful, healthy, and prosperous new year!