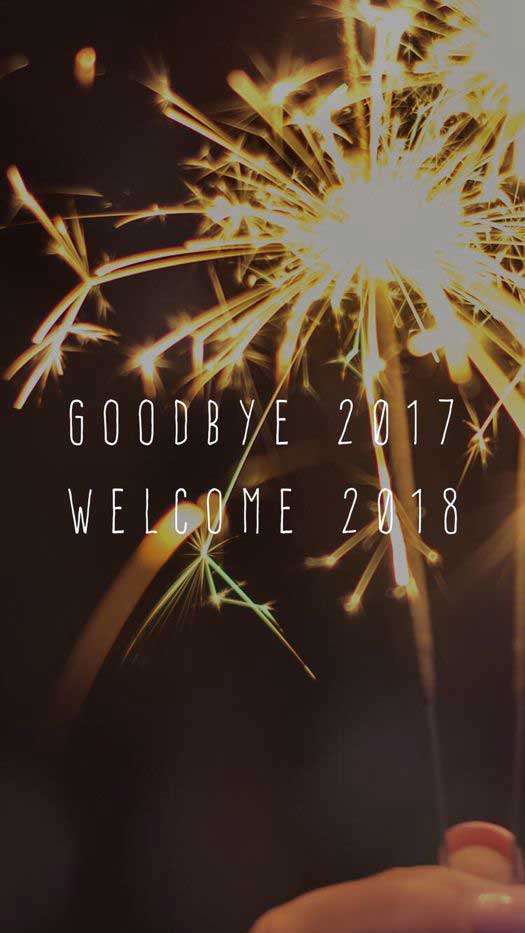 Happy 2018, team McCormick! Every year, it seems, we spend so much time talking about the holidays, checking items off the shopping list, wrapping gifts, and all that festive jazz. Then, just like that. Blink! They're over.
Now it's time to focus your energy forward and show those New Year's Resolutions who's boss (if, you know, you're into that kind of thing). Whether you're joining a gym, picking up a new hobby, or one of those brave souls participating in Dry January, the McCormick team has your back.
And so begins our first newsletter of the year. Here's a look at all of the awesome things we've accomplished so far!
---
Five Farms
Up until now, our newest, crazy, creamy, cool product Five Farms has only been available in the KCMO metro area, but all of that is about to change. In the coming months, we'll be expanding our sales of Five Farms out into the rest of Missouri and also into Wisconsin (move over, cheese, Five Farms is comin' to town!)
Since its soft, KCMO release, people all over the US have been turning into Five Farms Fanatics! Check out the attention we've been getting on Social Media:
Repeal 18th Bar Manager, Darrell Loo created a new Cocktail for the winter menu. They call it "Yin" & "Yang," and guess WHAT?! Five Farms Irish Cream is one of the star ingredients. Talk about delicious. Don't believe me?! Just look at this photo: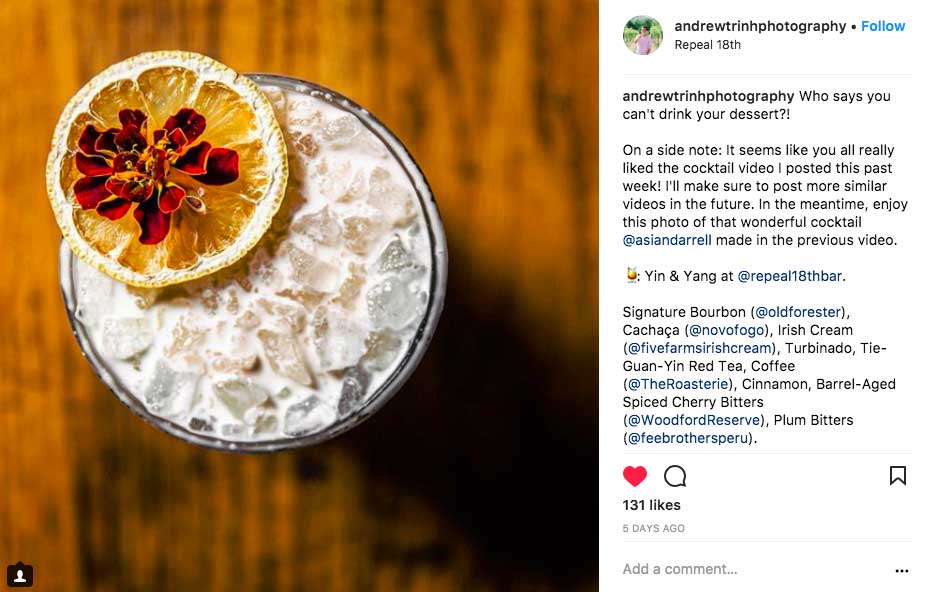 And this mixologist's finesse:
The "Yin" & "Yang" is made with Old Forester Bourbon 86, Novo Fogo Cachaça, Five Farms Irish Cream (of course), Turbinado sugar, Tie-Guan-Yin Red Tea, the Roasterie Coffee Blend, cinnamon, Woodford Reserve Bourbon Barrel Aged Spiced Cherry Bitters, and Fee Brothers Plum Bitters. We are certainly feelin' the love from our Kansas City restaurant community. <3
And in general, people seem to really be connecting with the Five Farms brand! So much so, that one fan created this Five Farms & Holladay Distillery themed Murphy Wall Bar.

Johnny Harte, Chairman of the Irish Spirits Association and Irish Partner of Five Farms, paid a visit to the Distillery last week. He witnessed just how cold it can get in the midwest, caught up with old friends, and made an appearance at Browne's Irish Marketplace to talk shop.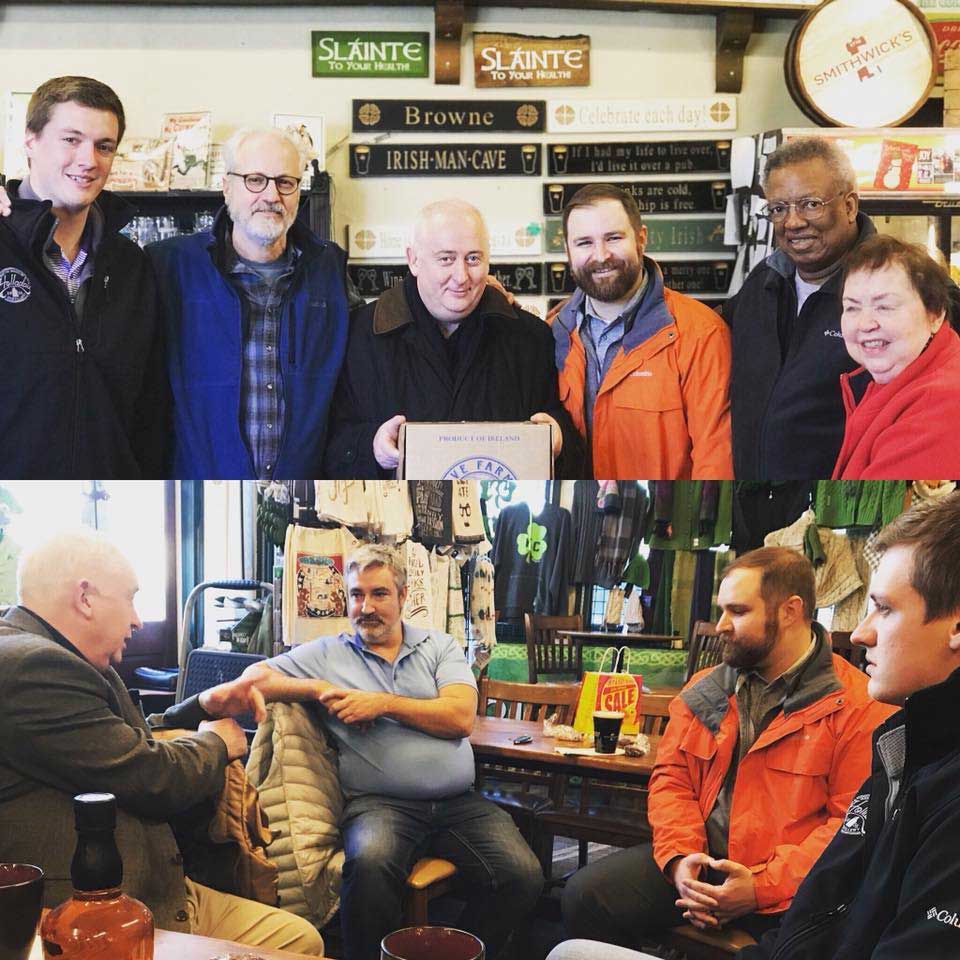 Love is in the Air
And in your martini glass too!
In an effort to continue promoting our premium brands and an initiative to deliver creative cocktails geared toward seasonality, we're in the midst of a Tequila Rose and 360 Double Chocolate promo!
You'll start seeing this lovely Valentine's pairing in liquor retailer's display cases, on restaurant menus, and on social. Make sure to follow @lovetequilarose on Facebook, Twitter, and Instagram to stay in the loop of love! <3
Big Brothers, Big Sisters of Kansas City – 2017 Most Wanted Contribution
Hats off to Joe Quinn, who was recognized as one of KC's 2017 Most Wanted Honorees, an award given to the "movers and shakers who are making a big difference in their profession and in their community." As part of this award, Joe participated in the Most Wanted Auction, which raised close to $600,000 for Big Brothers Big Sisters of Greater Kansas City. In total, Joe raised $16,483.33 for the charity event. Way to go, Joe!
Joe's Prize Package included a chance to work alongside Holladay's master distiller and oversee the distillation process from start to finish, a 2-night stay at the St. George Hotel, and a Holladay Bourbon Barrel (we know how fast those things go!).
Also part of the package, was an evening at the distillery, including entertainment, food and cocktails, a night tour and progressive bourbon sampling, and the Cutthroat Cocktail Competition. The prize package winner, their guest, and 22 of their closest friends will team up and face off in a multi-station cocktail-making challenge, using their spirit of choice and one wildcard ingredient, distiller's choice. Sounds like one heck of a party—and for a good cause! We continue to pay it forward to a local community has long supported us, and that's certainly something to be proud of.
Employee Spotlight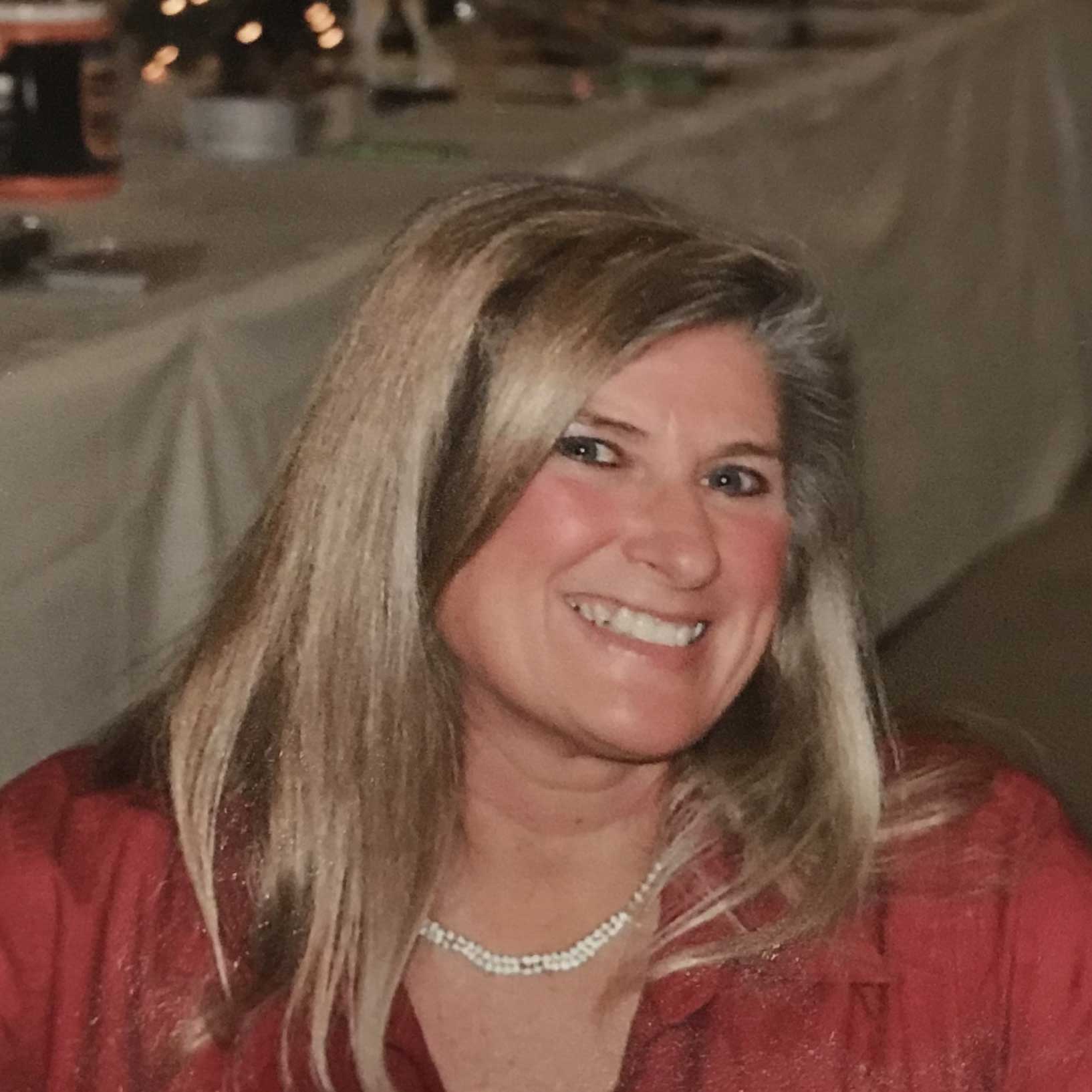 We were thrilled to have the chance to talk with Lead Processing Line Operator Debbie Carl, for this month's Employee Spotlight. May 19th will mark Debby's 44th year with McCormick. A Weston, Missouri Native, Debbie came to the distillery for a job when she was 17, the summer before her senior year of high school. She walked in for an interview when the manager asked (just like a scene out of a movie) "can you start this afternoon?" She's been at McCormick ever since.
When Debbie first started, most processes in the bottle shop, like the production of the 1.75s were done entirely by hand. For her, it's the people that really make this company a great place to work, and she appreciates the family-oriented culture. "You don't feel like you always have to impress somebody," she says. "As long as you show up, do your job right, and perform at the best of your abilities, you'll fit in just fine."
Debbie's husband, Steve Carl, works alongside her in the bottle shop, and they enjoy spending time with their two daughters and two grandkids. Steve joined McCormick after Debbie, and when he started in 79, he was married to someone else. She says when they first got together, they were totally opposite. Now the two enjoy long, leisurely motorcycle rides all over the United States. They've biked—on a Harley of course—to Niagara Falls and New York, two of Debbie's favorite adventures.

January Birthdays
Happy birthday to all you lovely humans born in the month of January! Here's to a party outfit with plenty of layers!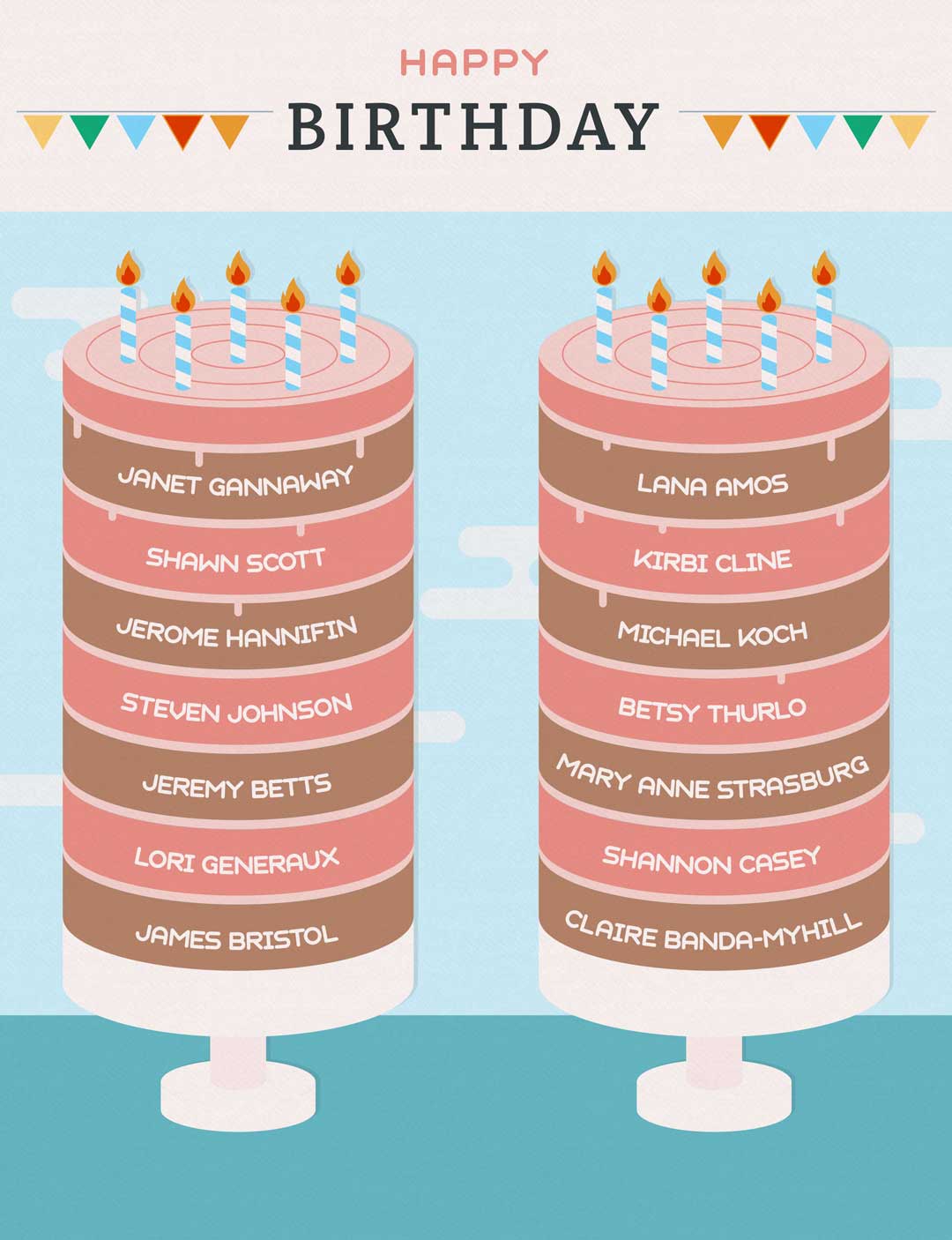 Christmas "Evie" Baby
Say hello to Evie Scott! Jordan and Stephanie Scott welcomed Evie on December 24th, at 9:03 pm. She weighed 7 pounds and 14 ounces, was 20 inches long. According to Jordan: "She might possibly have red hair. We're not sure!" Congratulations, Jordan and Stephanie!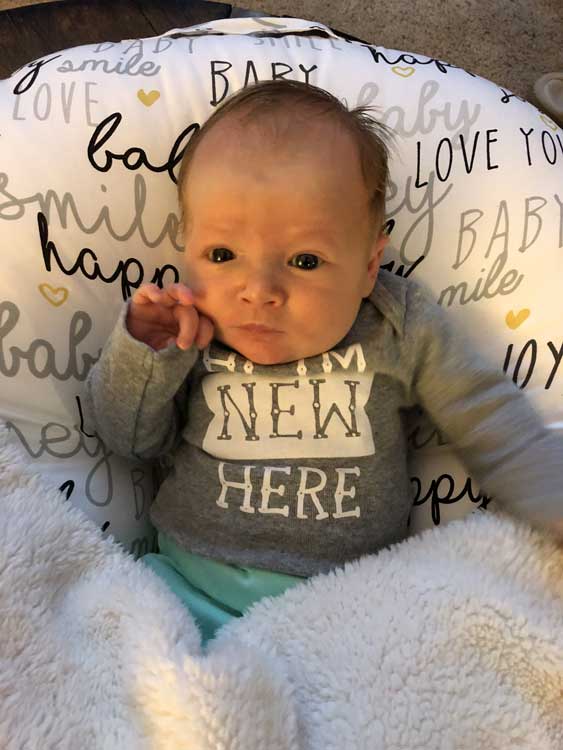 ---
That's all for this month, folks! Don't forget we have February, 19th off for President's Day. Cheers to the start of the new year and to all of the good things comin' our way!