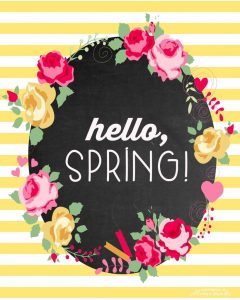 Hello again, Team McCormick! And an even bigger HELLO to the warm weather heading our way! Now that Spring is *almost* in the air, we can begin to say our final goodbyes to the bitter cold and freezing rain of winter.
The transition that springtime provides can be so uplifting because it often represents the clearing away of things: of clutter, of winter doldrums, of bulky sweaters and puffy marshmallow coats.
The expression "Spring Cleaning" has never rung more true at McCormick! Once you see what's left of the pavilion, you'll understand what we mean…
---
Construction of Holladay's New Event Space is Officially Underway!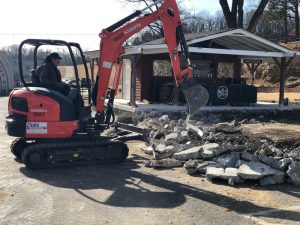 Miss the comforting shade of the pavilion's overhang? Don't worry! There's a method to all of this construction madness. Our crew is building a custom event space that will be climate-controlled and suitable for year-round events. In addition to company events, this space will be available to the public for events ranging from corporate gatherings to weddings.
The pieces of the pavilion that are still intact will be repurposed into a carport for the 1938 flatbed Chevy Truck you may have noticed parked in front of the boiler room. The vintage, olive-colored Chevy is a model similar to the one that used to transport barrels to the rickhouse back in the day and will make for a fun photo op for visitors of the distillery.
---
St. Patrick's Day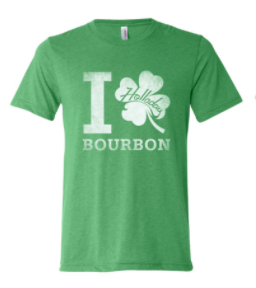 Green beer, leprechauns walking to the beat of a marching band, floats decorated with banners and four leaf clovers… you called it! St. Paddy's day is on its way. McCormick will be participating in this year's Kansas City St. Patrick's Day Parade on Saturday, March 17. We'll have a tent set up promoting the distillery and Five Farms Irish Cream Liqueur. Mark Carter has done an amazing job getting Five Farms promotions set up at various bars in Westport, so we'll be at the parade sharing information about the brand, giving away some swag, and directing people to the places where they can go try Five Farms for themselves!
We'll also be celebrating St. Patrick's Day at The Welcome Center! Guests who come for a tour that day can receive a special tour package for $20 that includes tour admission, a St. Patrick's Day themed Holladay t-shirt, and a Five Farms signature cocktail. Now that sounds like the luck o' the Irish!
Our reps in the field will also be hosting St. Patrick's Day events in their areas promoting our seasonal shooter, The Crazy Leprechaun…
---
International News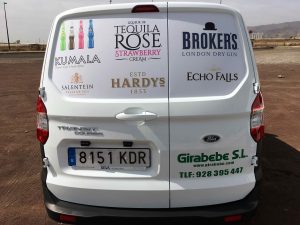 This month, a team from McCormick will be visiting our importer partner in Spain, Girabebe S.L., where sales of Tequila Rose grew by a staggering 59% last year. Girabebe is based on mainland Spain but has invested in their own distribution network on the holiday paradise Canary Islands, where over 20 million tourists visit each year. Check out the fantastic branding featured on the Girabebe fleet vans for both Tequila Rose and Broker's Gin!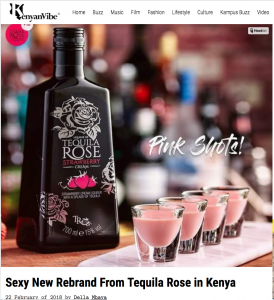 Also, the Tequila Rose glass bottle relaunch made its way to Kenya, where it was welcomed with open arms and open glasses. One reviewer there praised the "gorgeous" new bottle design, which you can read here.
---
Employee Spotlight
Raise your glasses to Dawn Newberry, this month's Employee Spotlight! Dawn grew up in nearby Leavenworth, where her father was stationed and eventually retired. Hired at 20 years old, Dawn has been with the company for 39 years. When she first started out in the bottle shop, only men were assigned to handle the machines, while women worked on the lines. With pride, she describes the shift in gender roles. "Women started bidding on the men's jobs," she says, and soon after, they were given equal opportunities.
Dawn likes the way McCormick communicates with their employees to make sure they are content with their work and work environment, and she has always appreciated the view provided by the old McCormick campus—the rolling Weston hills and the historic buildings. Dawn fondly remembers the signature McCormick cookouts, Chiefs bus tailgate parties, and Bingo nights. In fact, she recalls one Bingo night in particular where tickets to a Royals 1985 World Series game were up for grabs. "It was down to me and one other lady," she says. The two were locked head-to-head in a tied bingo match. "They told us to pick a number between one and 10 for a chance to win box seats at the game." Dawn picked the number five, and sure enough, she watched in the Royals beat the Cardinals from the best seats in the house.
Dawn's husband Joe also works here at the distillery, as the Line Foreman. They have one daughter named Virginia, and three grandkids: Sage, Ivy, and Bella. Dawn enjoys antiquing, cooking, and gardening, and is a big fan of Willie Nelson. Congratulations to Dawn on nearly four decades with McCormick! We are lucky to have you.
---
February Birthdays – Happy Belated!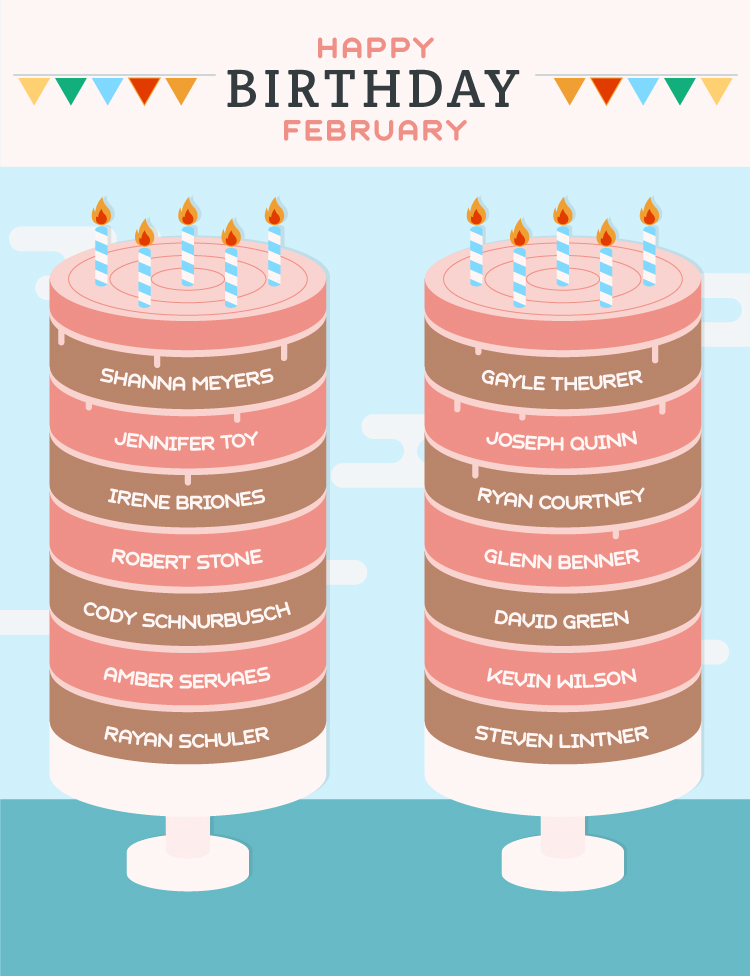 ---
March Birthdays – Happy Birthday to You!

---
Milestone Anniversaries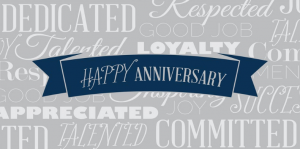 Congratulations are in order for two big milestone anniversaries! Jennifer Yeager celebrated 25 years with the company in February, and William Sullivan hits the 15-year mark this month! Thank you for your hard work and commitment to the company!
---
Employee Assistance Program
We all know that sometimes life gets messy, but not all of us know that here at McCormick, we have a free service called the EAP (Employee Assistance Program) designed to help simplify some of life's clutter. This new and underutilized resource helps with life challenges, from financial services to short-term counseling, and it's FREE!
Resources offered by the EAP include Legal and Financial Services (including access to financial counselors and a database of customizable legal documents like wills and estate planning), Short-Term Counseling (for in-person or telephone mental health counseling), and assistance with finding services for childcare or elder care.
These are only a few of the benefits offered by this incredible resource, and they are available to both you AND your family members. Visit the EAP website www.ndbh.com, and sign in to discover thousands of experts and services. The company code is "McCormick." If you'd like to know more without signing in, stop by Human Resources for pamphlets and other informational materials. And say hello to Allan Hundley and Tracy Large while you're at it!
That wraps it up for this month's newsletter!! Don't forget that Friday, March 30, is a company holiday for Good Friday.