Once Fourth of July rolls around, it truly feels like sweet summertime. There's nothing better than taking time off from work, soaking up some sun, and partaking in festive activities with your favorite people, all in honor and pride of our home, the USA. Now that summer's rocking and rolling, so are our tours. People want to see what's cooking at the Holladay Distillery, because here they don't get to just taste our bourbon, they get to experience it too, thanks to each and every one of you.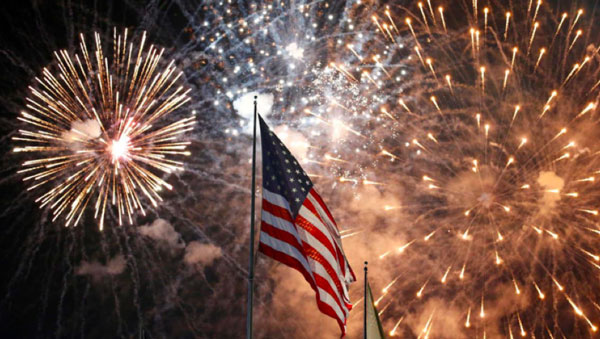 ---
Upcoming Events
Pumping Up the Patriotism
Wednesday, July 4th
No plans for the Fourth? Head to Downtown Weston! Here's what's happening:
Due to the day's events, Main Street in Weston will be closed to traffic all day starting at 8am. Start off your holiday at the 10am parade with old-fashioned patriotic spirit. Just like the town of Weston, it will take you back in time, with loads of vintage cars, tractors, and firetrucks.
There will be fun for the whole family following the parade including family fun activities on Main Street starting at 11am and free snow cones provided by Holladay Distillery from 6pm-8pm. From 6-10pm McCormick on Main will have a street dance and satellite bar in the 400 block of Main Street and will be offering $5 specialty 4th of July cocktails and $4 beers all day. Fireworks presented by Weston Masonic Lodge will light up the sky starting at 9:45.
Be sure to bring your blanket and chairs to get cozy while watching fireworks. Weston Masonic Lodge will shoot from the bottoms across the railroad tracks but the show will be visible from many locations around town, including the soccer field, Benner Park, Sharps Market, Trex Mart, City Hall Parking lot, The BunkHouse, and of course Main Street in downtown Weston.
National Sales Meeting
It's time again for the National Sales Meeting. To those of you who are making your way to the Holladay Distillery from near and far, get ready for a warm Weston welcome. We are excited to have you back in Weston!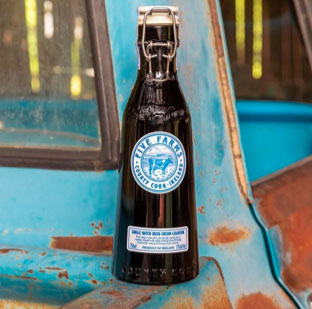 Moooooooving Right Along
The love for Five Farms just keeps growing. The beloved Irish Cream is shipping to nine additional states by the end of July: Oregon, Washington, Iowa, Alabama, California, Maryland, Massachusetts, New York, and North Carolina. These states finally get to experience the drink that the market just can't seem to get enough of! When you're on the road, on vacation, or even just at home, look for Five Farms as it makes its way across the US.
---
Marathon sign ups
Saturday, October 20th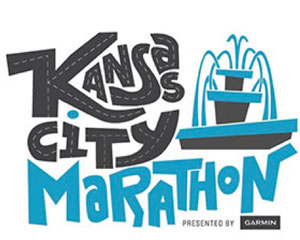 Let's get ready to…..run!
Just like our bourbon, there is a race to run that takes, time, dedication, and courage. The Kansas City Marathon is the largest and most exciting annual race in town. Runners get a tour of Kansas City's most beautiful landmarks, including the World War I Memorial, the Country Club Plaza, the Nelson Atkins Museum of Art, Waldo, Westport, 18th & Vine, and more. You can choose to do a 5k,10k, half marathon, or a full marathon, and there are a number of distillery employees who have already signed up for various races. Who wants to join the team? The company will reimburse all registration fees, so if you're looking for an excuse not to run, you'll need to find one other than the cost. Participants will need to pay first and then submit their receipt to Tracy Large at tlarge@mccormickdistilling.com for reimbursement.
There will be fireworks to kick off the race and a huge after-party with live music, free food, and local beer! All runners will receive a participant shirt, a finisher's medal, downloadable race photos, free food, free beer, and free massages at the Finish Line Festival.
If interest is high, we'll plan a carbo-load party the night before to fuel up for the race. Pizza, pasta, you name it. Don't miss out on the perfect opportunity to check a marathon off your bucket list.
---
International News
LCBO – CANADA: JUNIPER GARDEN GIN FESTIVAL
The Liquor Control Board of Ontario and the British Consulate General collaborated to create a unique Juniper Garden in the centre of Toronto. The theme was a classic English garden party with that most English of spirits – Gin!
Twenty gin brands were given the opportunity to showcase their product with an audience of trade, press, and consumers. Here we see Peter Martin (BGL) and Trevor Burnett trade manager for agent Woodman wines & Spirits getting ready for the hordes of gin lovers. Broker's Gin served a classic G&T with Fever Tree tonic and a slice of lemon or lime.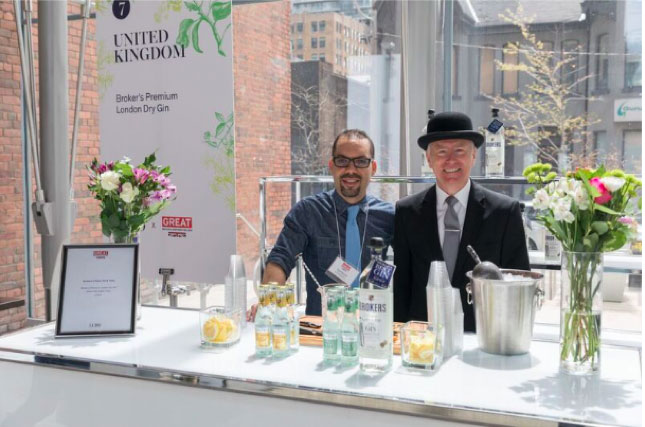 ---
Intern Spotlight
If you've seen a few unfamiliar faces wandering around the distillery, don't be alarmed, it's the Summer Interns! You may find them in the Welcome Center, giving tours, in the marketing building, working events, in the distillery, and in the bottle shop. We want to give you all the proper introduction.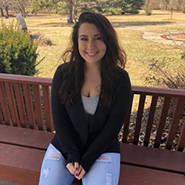 Meet Alyson Wilson: She's welcoming with a smile in the Welcome Center, showing off the distillery during tours, and working special events. Alyson is the middle child and only daughter in her family! In the fall she will return to her Bearcat ways at Northwest Missouri State, majoring in Public Relations.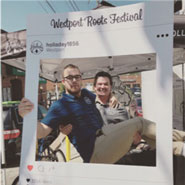 Meet Shaefer Schuetz: When he's not leading the football team or eating an entire rotisserie chicken, you can find him here, working special events, giving tours, and helping at the Welcome Center. During the fall you can catch #9 on the field and in the classroom. He is a proud Benedictine Raven Quarterback majoring in Management and Finance. (pictured left)
Meet Wade Gassmann: He's another K-State Wildcat majoring in Marketing and Management. Wade spends his free time watching and playing sports. This fall he will go into his 5th season working as a football equipment manager for K-State. Here at the distillery you'll be able to find Wade sharing his knowledge on tours, during events, and in the Welcome Center. (pictured right)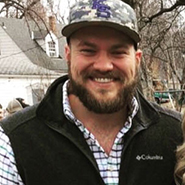 Meet Adam Wilmes: He's a K-State Wildcat majoring in Economics. You can find him giving tours, mixing up cocktails at special events, and greeting people at the Welcome Center. This Wildcat has been to every BIG 12 stadium and during the fall he works underneath Bill Snyder as one of the football equipment managers.
Meet Haley Donaldson: She's a recent Highland Community College graduate who will be attending the University of Nebraska this fall. You can find her in the distillery and the bottle shop working on Standard Operating Procedures. She says she's a crazy cat lady who loves watching, playing, and coaching softball.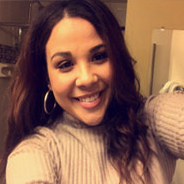 Meet Maleah Lankford: She's a Missouri Western Griffon majoring in Marketing. During free time she usually has her nose a book, coaching basketball, or playing with her puppies. Here at the distillery you can find her in the marketing building or behind the camera special events. (Note from the Marketing team: She also wrote this newsletter!)
---
True Craft Boubon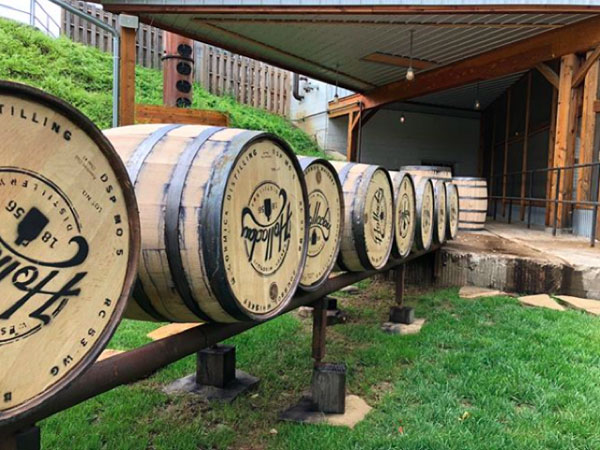 We recently put out a press release sharing news about the distillery and the fact that we are making true craft bourbon. We are doing it the right way, with patience and attention to every detail, because everyone knows nothing worth having comes easy. Our release was picked up by a lot of bourbon blogs including The Bourbon Review, The Whiskey Wash, and the Whiskey Reviewer. There is a lot of interest in what we're doing and anticipation for our bourbon!
Missouri's Holladay Distillery Counts Down to Release of Craft Bourbon Whiskey
---
Birthdays & Anniversaries
Happy birthday to all you lovely humans born in the months of June and July!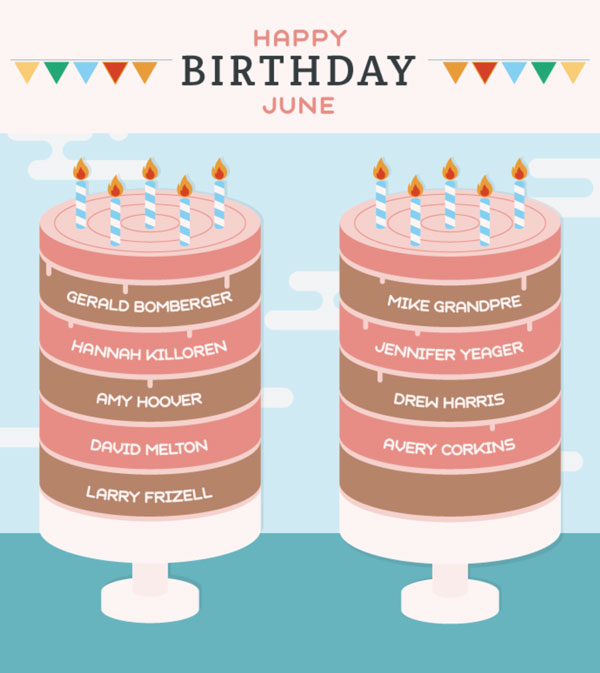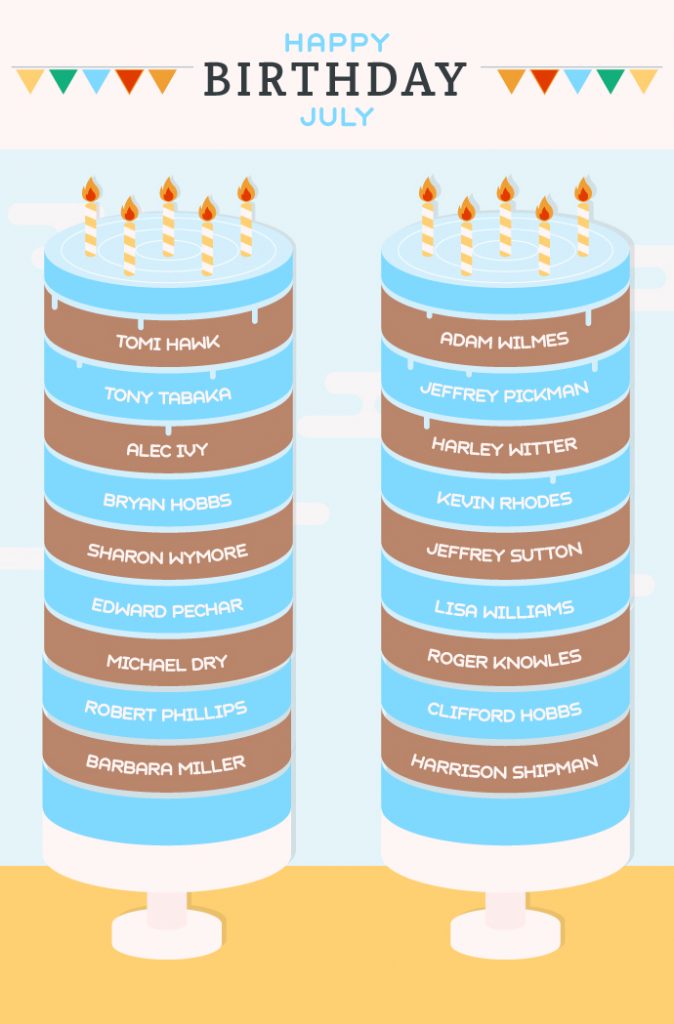 Milestone Anniversaries

Congratulations are in order for a few milestone anniversaries! In June, Tammy Dotson celebrated 35 years with the company and Tracy Large hit the 15-year mark. This month, Lori Hoefling will celebrate her 20th anniversary and Kevin Rhodes will reach the 15-year milestone. Thank you all for your hard work, dedication, and commitment to the company!
---
That's a wrap for this month. Don't forget that Wednesday, July 4th, is a company holiday for Independence Day. Enjoy the day with your families and friends!