Happy Friday, team McCormick! And happy *almost* fall!
Only 15 days until the first day of autumn, and you know what that means! The return of all things festive and cozy…the beautiful changing leaves, the lingering cool breeze, warm sweaters, and, of course, So. Much. Pumpkin!
Here at McCormick, we are looking back on the successful summer and looking forward to a fantastic fall. Some might even call this the fall of Five Farms! Let's start the newsletter off by taking a look at all of the successful and exciting strides our newest brand has made in the summer months and all that we have to look forward to with our newest premium brand…
---
#FIVEFARMSFALL #FIVEFARMSFOREVER
Just like the changing weather is beginning to spread throughout the US, Five Farms is quickly spreading into new states and into the public eye.
We're now on shelves in Missouri, Wisconsin, Oregon, Iowa, Washington, and Illinois, and will soon be in North Carolina, Kansas, Alabama, and many more! Look out continental US, you're about to have Five Farms Fever!
THE IRISH EYES WERE SMILING
Five Farms made its Wisconsin debut at the Milwaukee Irish Fest the weekend of August 16-19, where it was the festival's exclusive Irish Cream. It's tough to convey the excitement and energy at this festival: The lines of people at the tasting tent before we even set up, the fact that we were the only brand at the festival getting crowds at the tasting tent, the delighted reactions of people when they tried it, the conversations we had, and the overall genuine enthusiasm and good will they had for us and for this brand. It was absolutely amazing! People love the taste and they love the bottle…when they learned they couldn't buy full bottles at the festival, they were begging us for the empty bottles!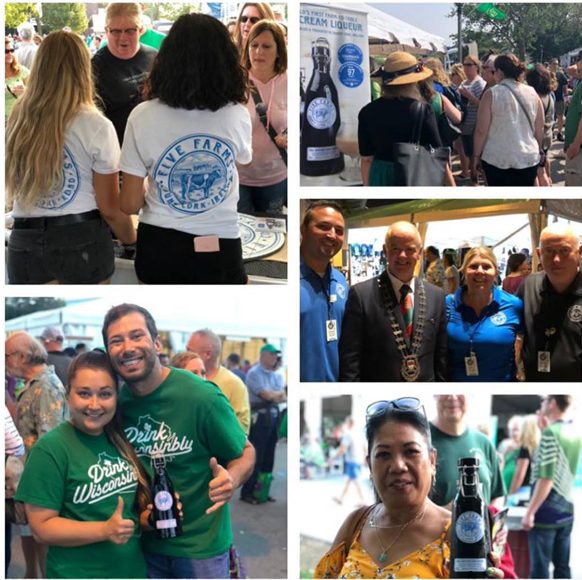 The distributor had set aside 40 cases for the festival, but on the very first night we went through enough cases to know that 40 was not going to cut it for the full three-day event. The distributor brought in 20 more cases on Friday morning, bringing us to 60 total.
But after going through as many as 10 cases in just one of our four allotted one-hour tastings, even 60 turned out to not be enough. Five Farms was being poured in the hospitality area and sold in three Jameson bars and two coffee bars, and we woke to the news on Sunday that they were down to 9 total cases. We tried to bring more in but couldn't, so every bar was sold out by lunchtime and we had to cancel our 3pm tasting that day. 60 cases gone! Just like that!
We have changed the game at the largest Irish festival in the world! The executive director of the festival, Mike Mitchell, gave this quote: "Our expectations for level of interest in Five Farms among our over 105,000 guests were far exceeded. Patrons spoke of the quality and superb taste and everyone loved the bottle. We look forward to a long and prosperous partnership with our friends at Five Farms."
Kansas City Irish Fest
Things were even bigger and better at our hometown festival, Kansas City Irish Fest. We went through a whopping 104 cases of sold cocktails! That's over 6,000 cocktails! We also went through almost 25 cases at our tasting tent.
Walking around the festival in our Five Farms shirts, we had festival guests stop us at every turn. "Are you with that Irish Cream brand?" they'd ask. "It's the best I've ever had!" There's no question about it. This brand is revolutionary. It has legs. And it's catching on fast.
The best part of this festival had to be the fan appreciation, but another highlight was the presentation given by Johnny Harte, Mick Harris, and Patrick Fee. These three took the stage to discuss all things Five Farms: The inception of the brand, the farm-to-bottle process, and future plans for its full United States launch. Johnny even threw a few Irish jokes in the mix. You can watch the full presentation (jokes and all) here:
Denver Food & Wine on September 8
Five Farms is making its Denver debut this weekend at the Denver Food & Wine Festival! We will be featured in the following festival events:
Tuesday, September 4: Served during the Culinary Cinema Series screening of the film The Goddesses of Food.
Friday, September 7: Broker's Gin will be featured in The Shakedown bartending competition.
Saturday, September 8: We will have a Five Farms tent at The Grand Tasting that will also include 360 Vodka, Broker's Gin, and Hussong's Tequila. We will be giving out samples and serving specialty cocktails for all four brands.
Sunday, September 9: We will have a featured Five Farms cocktail at the Rise + Dine brunch event.
And this festival will be the first trek made by the newest addition to our crew, the Five Farms Van, Five Farms 1.
In case you didn't get a chance to see Mick taking the new Five Farms van out for a spin last week, here's a picture of the Ford 360 Transit Passenger Vehicle just before team members Matt Marlatt and Josh Yavitch began their Denver drive: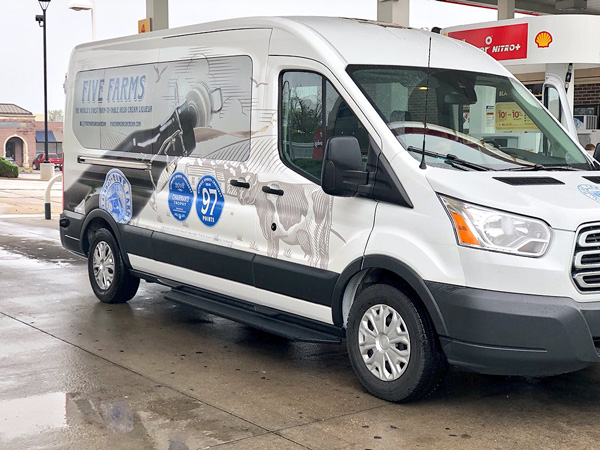 ---
Flu Shots! Get Your Flu Shots!
Ahh, yes. It's that time of year again. On September 19th, McCormick Distilling will again be providing flu shots to employees. The shots will be administered in the downstairs conference room of the Main Office. They'll be sending out an email sign-up soon, so keep your eyes peeled, your sleeves rolled, and your arms ready!
---
Weston Street Dance!
Last weekend, Holladay hosted the second annual Weston Street Dance, and it was a swingin' success! Hundreds of locals boogied the night away, rocked out to the sweet country crooning of Ted Cline, and sipped on summer cocktails from the McCormick on Main cocktail garden. We plan to make the event a Labor day weekend tradition for years to come, and we hope to see you there next year!
Applefest, October 6th-8th!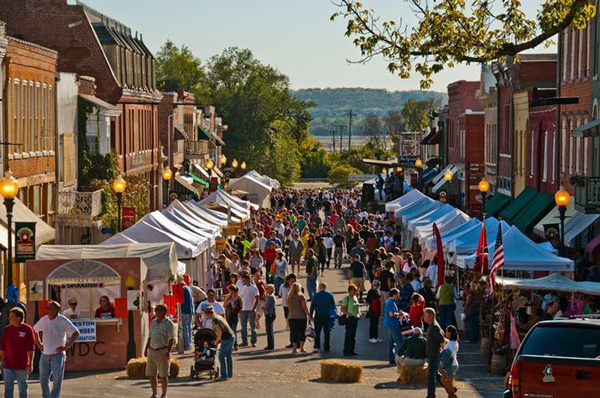 Just around the corner is this year's Apple Fest! 30 years strong, Weston Applefest is an annual autumn event that is all about—you guessed it—apples! Saturday morning will begin with a parade through downtown featuring antique tractors, classic cars, fire trucks, and live music. There will be over 80 art and craft booths along downtown Main Street, shops will be open, and apple butter will be bought!
This year, the new Holladay Event Space will be open during Applefest. Guests are invited to stay after their tour for cocktails, free hot dogs, and live music!
---
Hussong's Love!
In honor of National Tequila Day, Kevin Daum included Hussong's Reposado in his Inc.com article "Impress Business Associates With Your Knowledge of This Unfairly-Maligned Liquor" Not only did he declare Hussong's his "all-time favorite tequila," he also recommended its taste and our one-of-a-kind clay jugs! Check it out here.
Pink Gin in Europe
Broker's is a brand known for its serious taste but quirky personality and branding. Just ask the hat on top of each and every Broker's bottle! Well, now Broker's has something new under its cap with the European release of Broker's Pink, a delicate infusion of Broker's Gin with natural strawberry flavors.
This new release follows the ever-popular and ever-growing pink drink trend, wherein drinks are prized for their appearance just as much as their taste. So, not only does the strawberry spin on our gin taste delicious and refreshing, it's also pretty to look at. Take a peek for yourself:

---
Employee Spotlight: Tracy Large
Anytime you walk into the Main Office, you're bound to see Tracy Large's open door and bright smile. Our Payroll and Benefits Coordinator, Tracy hires new employees, sets current McCormick team members up with gate cards, processes payroll, keeps track of everyone's time off, and fields insurance benefits questions. She enjoys helping the employees understand their paychecks and time off. "If I can help them out with something," she says. "Then I'll do it!"
A Weston resident, she used to drive past the campus and think "that looks like a pretty place to work." And now she soaks in the picturesque views every single day, often photographing the foliage in the early hours of the morning when the fog drapes over the rolling hills and the sun makes its way overhead. "I love coming down into the plant and catching a pretty sunrise or a snowfall," she says. If you stop by her office, you can see the photos she takes pinned to her filing cabinets.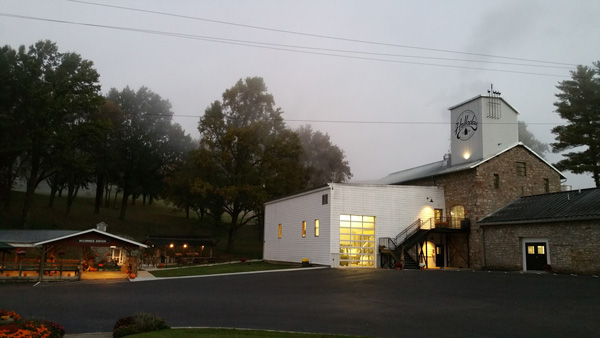 On her time off, Tracy is a plant reviver, motorcycle maven, grandma, and mom (to both humans and pups!) In particular, she enjoys growing vegetables, which she'll often bring into work and share with others. One of her special talents is bringing plants back to life. "If I find a half-dead plant, I bring it home and help it live." There's a particularly lush plant sitting on her desk. She rescued the philodendron from the doctor's office. "It was there in the lobby, and nobody was watering it, so I just broke off a piece and brought it home."
Her and her husband, Mike, take a trip once a year to Dauphin Island, Alabama, where they soak up the sun on the beach. In fact, they'll be on Dauphin Island at the end of the month. They've traveled by motorcycle all over the US, to places like Wyoming, Montana, and Idaho, just to name a few. Through all of the traveling and the dog-mom mayhem, McCormick has remained a constant in her life. "It's such a great company to work for," she says. "And it's so close to home."
Stop by the Main office and give Tracy a shout. Maybe even ask her about her plant-whispering secrets. Thanks for all that you do, Tracy!
---
🎶 Happy Birthday To You 🎶
Happy Birthday to all of you August and September babies!
Work Anniversaries
And, finally, to those of you celebrating milestone work anniversaries, congratulations and thank you! We value your commitment and the many contributions you've made to this company, and we're lucky to have you around.
Roger Knowles — 20 years (8/10/1998)
Eula Hunt — 35 years (9/15/1983)
Daniel Messerli — 15 years (9/29/2003)
Joe Quinn — 5 years (9/23/2013)
Kevin Wilson — 5 years (9/23/2013)
That does it for this edition of the McCormick Monthly! If you have anything you'd like to see in the upcoming newsletter, feel free to reply to this email at any point throughout the coming month. Until then, Happy Fall, y'all!